Written on Ranö, near Stockholm
Log: around 880nm

After chilling out in the Stockholm Archipelago for some weeks I'll start heading home. The 300odd nautical miles to the German coast seem like quite some distance. I'm sort of afraid. Will I manage to go there? What if I don't find a harbour/anchor spot in the evening. What if my engine fails? What if I fuck up mooring in a harbour? What if my anchor drags? I kind of feel like I'm just acting as if I'm a sailor. The same stuff happens to me at work and with different hobbies. It's called the imposter syndrome. Many folks have these issues. For me the solution is to make my accomplishments visible to myself. I've been sailing around 1500nm this season, more than half of it single-handed. I'm just sailing back the way I'm coming from. Also I'm technically a newbie on this I'm not doing too shabby. It's good that I question my skills. That's what keeps me sharp. But sometimes it drives me crazy as well.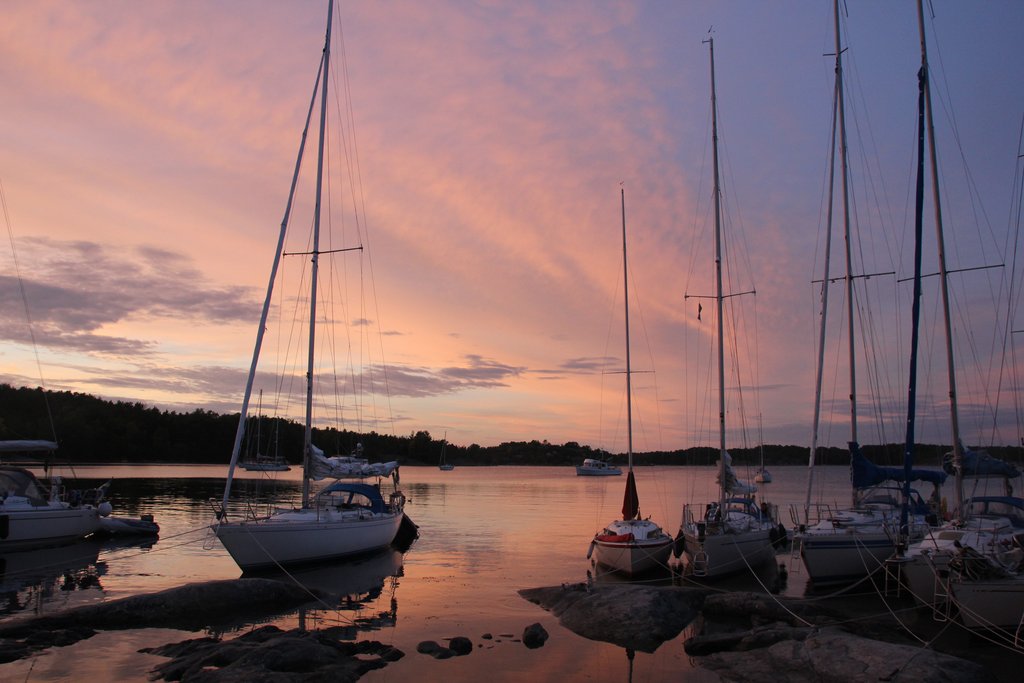 If you're good at stuff plenty seems granted. An example: Lately a really nice guy had problems with his engine. It wouldn't start up, supposedly the starter solenoid. So he waited to Monday to drive to the next town to shop for new solenoids. While changing them I had a look at the problem and the hardware he bought. A 30A Solenoid for the starter of a 4cyl perkins diesel? Unlikely. Some retracing of wires later we found out that he exchanged the solenoid which disconnects the two battery circuits (so you do not drain the starter battery while at anchor) and the one for the charge control indicator (I had to look up the magic behind it on the interwebs). Both do not interfere with the starter in any way. After identifying the actual starter solenoid and some measuring / hot wiring we diagnosed some rotten connectors and a broken cable and replaced it. From my point of view this was no biggy. Besides that the old perkins has "positive ground" so all the logic is backasswards. I should remind myself that being able to that kind of stuff is quite an achievement. No rocket science for sure but still a skill which takes time to pick up.
I can't quite wrap my head around it but on this trip I don't feel to much like blogging. One reason might be that I didn't have any 12V computery with a keyboard with me and I try to avoid harbours because of cost and hassle of berthing. Maybe I'll do some writing in winter. Probably not. After all there is not much to write about. Scandinavia is freaking beautiful. Swedes, though often too shy for my taste, are a really nice and helpful bunch. I left as a landlubber and will return as a sailor.